electric buses making inroad in cities in india
The urban mobility sector in India is presently facing various challenges such as increasing private vehicle ownership, degrading air quality, severe congestion, growing GHG emissions and road accidents.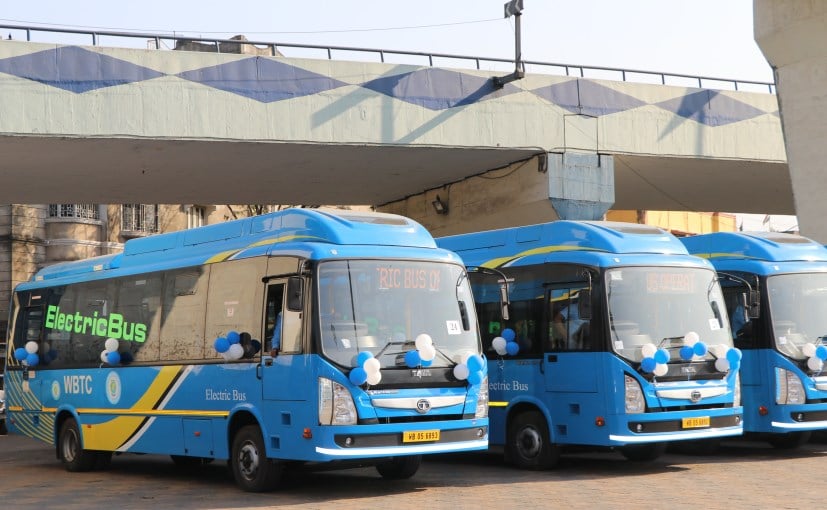 An efficient public transport system is considered to be one of the key solutions for almost all urban mobility concerns and the pillar of sustainable mobility.
According to the Government of India, there are approximately 1.9 million buses in our country and out of which only 0.3 million buses are operating as public transport, indicates the inadequacy of bus transport in India. Adoption of electric buses is an opportunity to transform the public transport sector and bring clean and sustainable mobility options to the masses. Indian has the potential to emerge as a global leader in manufacturing and adoption of e-buses in the world.
Government policies and initiatives for electric buses
In a move to recognize and address the urban mobility concerns, the national government in 2006 announced the National Urban Transport Policy (NUTP) intending to move people rather than vehicles. More recently in 2012, the National Electric Mobility Mission Plan (NEMMP) was rolled out to address the environmental concerns related to mobility and to reduce the dependency on crude oil imports.
Following NEMMP, the Department of Heavy Industry introduced the FAME (Faster Adoption and Manufacturing of (Hybrid &) Electric Vehicles) scheme into two phases. As part of the first phase, in 2015, electric vehicles across all mode segments were incentivized based on the level of localization.
In the second phase of the FAME scheme, the government-sanctioned 5595 e-buses in 64 Cities, State Government Entities, State Transport Undertakings (STUs) for intra-city and intercity operation. The scheme concentrated on incentivising shared modes and eliminated incentives from private electric cars.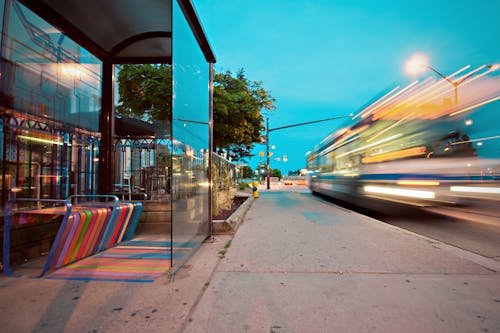 The Ministry of Power also rolled out Guidelines and Standards for Charging Infrastructure and delicensed the activity of setting up of public charging station provided it meets the technical, safety and performance standards.
This brought clarity to Energy Providers and facilitated innovative business models for setting up of public charging/swapping stations. Further, 12 Indian states have also adopted a dedicated EV policy to promote the local EV ecosystem and attract EV manufacturers by providing fiscal and non-fiscal incentives in setting up manufacturing plants. States like Tamil Nadu, Kerala, Karnataka, Uttar Pradesh, Delhi and Madhya Pradesh have proposed strategies to electrify public bus fleet in a phased manner in their respective states.
Current E-bus adoption status in cities in India
The introduction of e-buses represents a major transformation of the bus industry in India. Around 400 e-buses were incentivized through FAME I subsidy and are currently operational in 9 different cities in India (WBTC-Kolkata, HRTC-Himachal Pradesh, LCTSL-Lucknow, AICTSL-Indore, ASTC-Guwahati, TSRTC-Hyderabad, NMMT-Navi Mumbai, BEST-Mumbai and JKSRTC- Jammu & Kashmir).
Further, 150 e-buses in Pune are sponsored by Pune Smart City Development Corporation Limited (PSCDCL), 50 e-buses operating in Ahmedabad BRTS are partially funded by Chief Ministers Bus Scheme in Gujarat and Ahmedabad Municipal Corporation, and 10 e-buses are running in Kerala under KSRTC.
Under FAME II, the government has sanctioned 5595 e-buses out of which 4500 e-buses are out for tender and 2500 of them are already contracted out. Maharashtra has been allotted the highest number of buses (725) followed by Uttar Pradesh (600) and Gujrat 550. Over their lifetime, these buses will run nearly 3 billion kilometers without tailpipe emissions, produce oil import savings of 55 lakh barrels equivalent to ₹3,600 crore (about $500 million), and avoid 12 lakh (1.2 million) tons of carbon dioxide (CO2) emissions.
Contracting mechanism of e-buses
In total 11 Indian cities were shortlisted for the procurement of e-buses through FAME funding. Cities had the flexibility to adapt the business model for procuring e-buses and outright purchase and Gross Cost Contract (GCC) were the two available contracting models available. Hyderabad, Bengaluru, Jaipur, Ahmedabad, and Mumbai opted for the GCC contract.
In this contract, operators are contracted according to the Service Level Agreements (SLAs) and the cost of operation is paid on a per-km basis. It does not require extensive details of technical specifications and is more focused on the service provided. E-buses were successfully procured only in Hyderabad and Mumbai and the rest of all tenders were cancelled.
Guwahati, Indore, Lucknow, Kolkata and Jammu opted for outright purchase and successfully deployed e-buses in their respective cities. The shortlisted bidder in all cities with outright purchase was TATA Motors and the cost of a bus after the FAME subsidy ranged between 75 lakhs and 1 crore.
During phase II of the FAME scheme, the Department of Heavy Industry mandated the GCC contract based on its experience, and around 2500 buses are contracted out so far. This was done to reduce the risk of operation of e-buses from the STU and to ensure the accountability of OEMs. BYD Olectra, PMI Foton, JBM Solaris, and TATA motors are the leading OEMs to win these contracts.
Opportunities and challenges
An electric bus is perceived as a game-changer in the bus transport sector. This has transformed the role of STU's from operation to planning, monitoring, and management. The adoption of electric buses will reduce tailpipe emissions and promote energy security by cutting the demand for crude oil. The significant push from the central, state and local governments has created an enabling ecosystem for e-buses in India.
The overall goal of having a safe, sustainable, and clean public transport for Indian cities can be well achieved with the deployment of e-buses. E-buses provide an opportunity to address the catastrophe of climate change and degrading air quality. However, there are various challenges associated with electric buses.
Large upfront cost and the charging infrastructure requirement are the two key challenges in widespread e-bus adoption. Further, the range anxiety, supply chain concerns of auto parts and battery cells, use of coal for the production of electricity and generation of e-waste in the form of battery are some of the key concerns.
Presently, there are no specifications for e-buses unlike the UBS II during JnNURM. Bus specifications can bring economies of scale and reduce the vehicle cost apart from enabling better comparisons between OEMs. The charging technology of each OEM is different and that results in no interoperability of chargers and separate infrastructure requirements for the fleet of each OEM.
The bank guarantee required to avail the subsidy under FAME is high and is the prime reason for high per kilometre cost offered by OEMs under GCC model. Lastly, the poor technical and financial capacity of STUs in India is also responsible for challenges related to route planning, depot selection, and technology evaluation.
Way forward for electric buses in India
India's urban mobility needs will continue to grow with rapid urbanization and an increase in population. As India is dependent on crude oil imports to foster this need, the concern regarding energy security is increasing along with the acute challenge of urban air pollution.
With electric mobility, India has a chance to not only transform the existing urban mobility sector but also to emerge as a global leader of decarbonised and sustainable transport. Electric buses will electrify maximum kilometres and hence the existing policy framework to provide the maximum incentive to buses is shaping the urban mobility in the right direction.
Apart from fiscal incentives, capacity building programs for STUs, policy on battery reuse and recycling, and integration of the energy and mobility sector can significantly accelerate the e-bus market and encourage more investment in the sector. The decline in the total cost of ownership and improved market readiness will enable the transition from conventional buses to electric buses in the future.