sobha developers to transform ahmedabad's sabarmati riverfront phase 2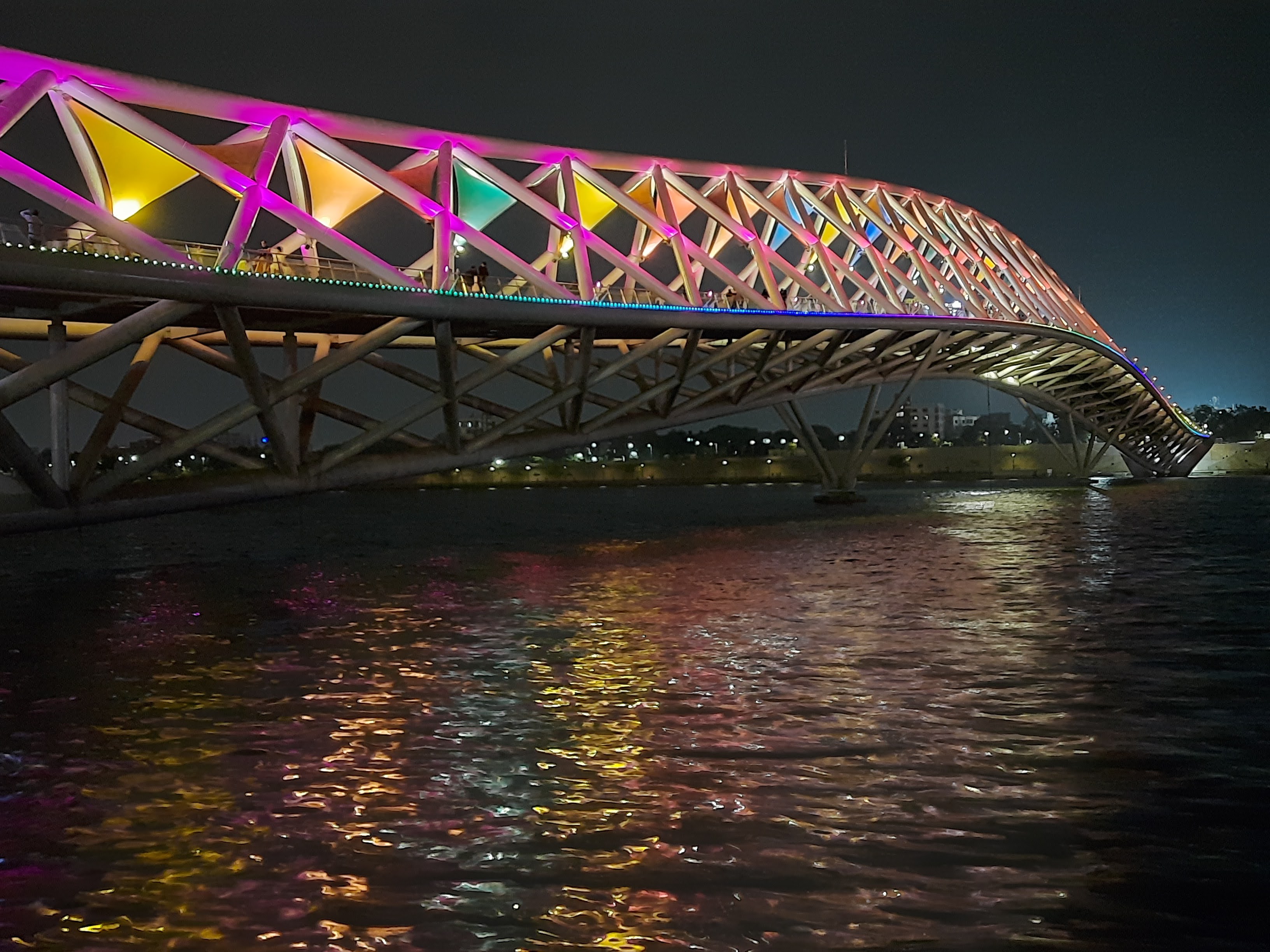 In a significant stride towards the transformation of Ahmedabad's urban landscape, Sobha Developers has inked a Memorandum of Understanding (MoU) with the Sabarmati Riverfront Development Corporation. It marks the launch of Phase 2 of the Sabarmati Riverfront development.
Sobha Developers has committed to invest a substantial sum of Rs. 1,000 crores over the next five years to develop a sprawling four-and-a-half-kilometer stretch along the Sabarmati Riverfront. This ambitious project aims to breathe new life into the riverside, further enhancing the city's allure and recreational opportunities.
Recently, PNC Menon, the Founder and Chairman of Sobha Group, a leading entrepreneur, visionary, and philanthropist, pledged a $120 million (₹1,000 crores) contribution for the third phase of the Sabarmati Riverfront project in the Gujarat state of India.
A memorandum of understanding (MoU) was signed in the presence of Gujarat Chief Minister Bhupendrabhai Patel, solidifying the commitment to transform the riverfront.
The Sabarmati Riverfront Phase 2 project is an expansion of the existing 11.5-kilometer stretch of the riverfront, with an impressive 5.8 kilometers being added to the eastern side and 5.2 kilometers to the western side, culminating at the Indira Bridge. This extensive development will bring the total length of the Sabarmati Riverfront to a staggering 34 kilometers.
Phase 2 promises an array of offerings, including residential and commercial spaces, vibrant green parks, an extensive road network, and a welcoming stepping promenade on both sides of the river. The emphasis on greenery is palpable, with plans for green belts, tree plantations, children's play areas, food plazas, art and culture spaces, and various seating arrangements, making Phase 2 even more environmentally friendly than its predecessor.
A key feature of this phase is the construction of a barrage cum bridge, which will play a pivotal role in maintaining the water level in the Sabarmati River. This strategic infrastructure will also enable the storage of water sufficient to meet the city's needs for up to 10-15 days, providing a significant boost to Ahmedabad's water security.
The benefits of Phase 2 extend beyond the riverbanks, with improved connectivity for nearby areas such as Sabarmati, Chandkheda, Motera, and Hansol, including the airport. This move is expected to alleviate traffic congestion on existing roads and facilitate smoother travel for residents.
With this transformative endeavor, Ahmedabad is set to witness a vibrant and sustainable urban rejuvenation, epitomizing the city's commitment to enhancing the quality of life for its residents while preserving its natural heritage.
As detailed design work commences, the estimated cost of this ambitious undertaking is pegged at approximately Rs. 850 crores, marking a pivotal moment in the city's development journey.