story of public bicycle sharing in india from beginning
Caught up in the traffic jam for long hours and an agonizing wait for short-distance commute for the public transport system in Mumbai, one of the busiest place in India, Raj Janagam, came up with Cycle Chalao, an organised system of renting out cycles at certain parts in Mumbai to provide last-mile connectivity to hapless commuters. The pilot project started with 30 cycles. This was one of the first forms of Pubic Bicycle Sharing System in India.
It was operational on 2.5 kilometres between Mulund East Railway Station and Vaze Kelkar college in Mumbai. This was an instant hit among young commuters. The system helped the commuters who get out of buses and trains and then have to wait for long or haggle with autos and cabs to reach home or nearby offices which were located within a kilometre or two.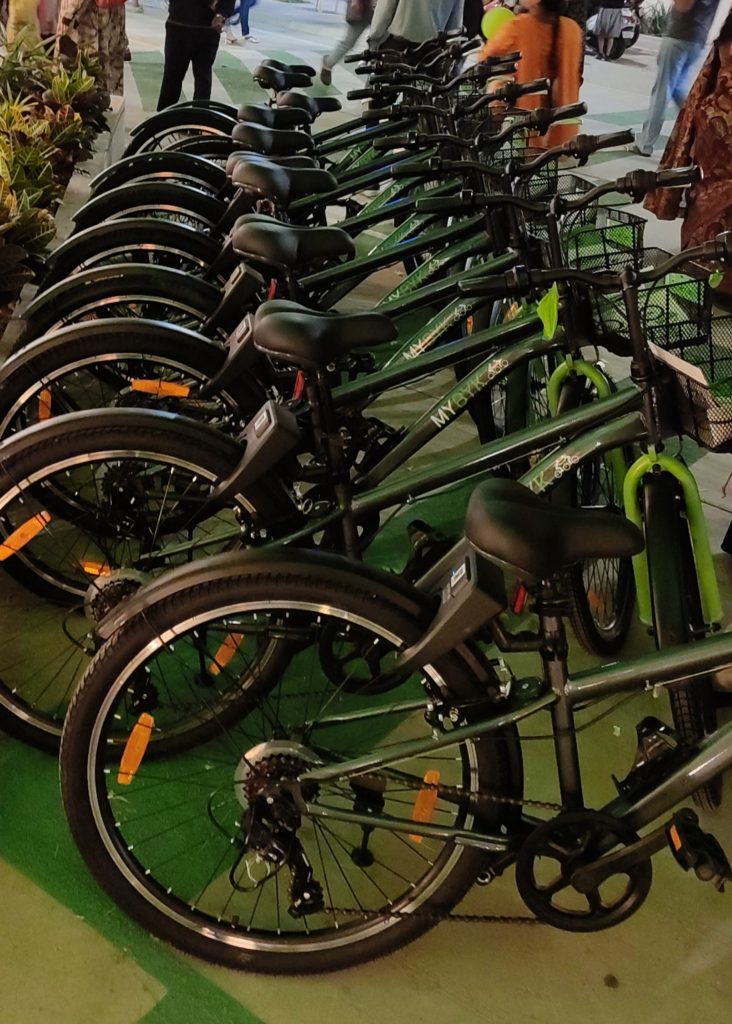 Riding on the success, in the year 2011, Cycle Chalao was awarded a project by Pune Municipal Corporation(Pune) to run and operate the public bicycle sharing system in the city. However, the project ran into rough weather. Cycle Chalo winded up their initiative and this what they have to say on their official website "Bicycle sharing systems to be successful in India have to be fully sponsored by the public authorities wherein the private corporations shall act as contractors to provide construction, operations, and maintenance alone. "
In the city of Bengaluru which is riddled with traffic jams and parking issues, Kerberon Automations, a green technology start-up came up with bicycle sharing system known as ATCAG(Automated Tracking and Control of Green Assets), an automated unit which automatically issues and accepts bicycles electromechanically.
The pilot project ran with nine cycles at three locations in the central business district of Bangalore in association with the Bruhat Bengaluru Mahanagara Palike (BBMP) and Directorate of Urban Land Transport (DULT), Govt. of Karnataka. According to ATCAG, an automatic system will immensely help in popularising the concept, just like an ATM machine. The system cuts waiting time and human intervention and makes it easier for the commuters to use the system. Now, the cities are moving towards single mobility cards and this system can be well integrated into that.
A welcome beginning
On August 6, 2012, Namma Cycle, a public bicycle sharing system was launched at Indian Institute of Science, Bengaluru. The system works on "simple sign-Up, select, ride and return system where students can sign-up via the website and get a registration ID, select a cycle from any of the station racks, ride the cycle to their destination and return it to the nearest station."
According to Namma Cycle website, within five months of its operation, 3000 trips were made covering 4500 km and prevented one ton of CO2 emissions because 300 liters of petrol was not used.
Cities eager to experiment with cycles to ease congestion
The other cities in India which are toying with the cycle share idea are Bhubaneswar, Mysore, Jaipur, Rajkot, Vadodara, and Ahmedabad. Bhubaneswar seems to be the most promising one among them. Recently, a delegation of Bhubaneswar Municipal Corporation (BMC) visited Amsterdam to see the facilities provided to cyclists as a part of a study tour.
The National Urban Transport Policy, 2006 of Government of India(GoI) emphasizes on" movement of people and not vehicles". Recently, the Ministry of Urban Development, GoI came up with a toolkit to promote cycle share systems in India. The toolkit outlines cycle sharing planning process, project prerequisites, institutional roles and responsibilities, the coverage area, number of cycle stations, and outreach and marketing of the concept.
A captive young audience for cycling
In India, already 25- 30 per cent of daily trips are by walking & cycling which needs to be preserved with better facilities for them on roads. Current cycling trends show that the majority of cycling is done for transport by the poor(economically weaker sections of the society). There is also a growing tribe of very high-end cyclists who do this for leisure and endurance exercise.
India has a young population and for the cycle can be an ideal transport mode for short trips which they are taking by bus, walking or auto rickshaw. The cycles can be used for a short commute, with the additional benefit to health & environment, but with this intermodal travel as the main focus.
Challenges Ahead
However, there are challenges ahead for cycle-share schemes in terms of political will, dedicated allocation of government funds for cycling infrastructure, competition with mega-city projects, image of cycle as a poor man's choice and inclusion of unorganized cycle rental facilities existing in different cities provided by local cycle shop owners.No doubt, Cycle sharing systems in India will create a new group of people who will use cycles for everyday commute from different economic backgrounds and not just poor.
The cities need to invest in providing proper safety on roads for cyclists, innovation in street design by allocating dedicated space for cyclists and extensive use of mobile & IT applications and good outreach & marketing of cycle sharing concept among the young population.
Future is bright for cycling in India
Compared to other public transportation projects, cycle sharing systems are very inexpensive, fun and people-friendly. Cycle sharing systems can be well be utilized or integrated as a feeder system which can provide first & last-mile connectivity to public transport systems like, BRTS & Metro.
India has a thriving bicycle industry in existence which needs to be explored and encouraged to be part of city cycling revolution with proper incentives and friendly government policies.