ahmedabad opens people friendly happy street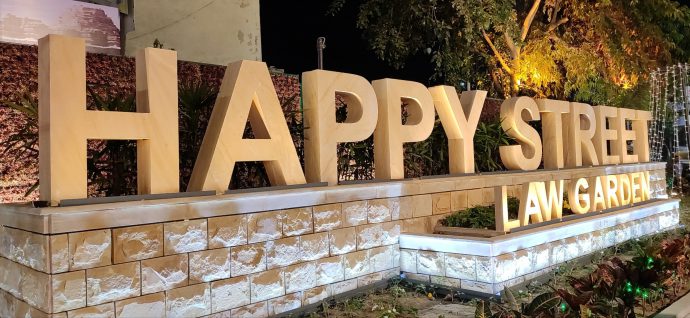 The two-decade-old Khau Gali, the gastronomy high-street of Ahmedabad, has returned in a new avatar as "Happy Street Ahmedabad" after it was demolished in the year 2018. Designed by National Institute of Design, Ahmedabad, one of the premier design institutes in the country, the street was given a makeover with a focus on the better street experience for foodies & shoppers while retaining its old charm. Ahmedabad Municipal Corporation spent Rs 8. 5 crores for the construction of the 325-meter long happy street. This is one of its kind in the city and in India.
Earlier, Khau Gali was notorious for illegal encroachments, haphazard parking, and traffic snarls leading to traffic jams on the stretch leading to choc-a-bloc- traffic during peak hours. In August 2018, the Ahmedabad Municipal Corporation Authority had closed it down and demolished it. The authorities faced stiff opposition from vendors who were doing the business on the street for over two decades. According to Times of India, Ahmedabad, report, "The old Khau Gali had 39-odd eateries doing business worth around Rs 8 lakh and there were 3,000 to 4000 footfalls daily on the stretch."
Today, the street wears a completely different look & feel. The Happy Street has well-designed street space with dedicated spaces for food outlets, paid parking facilities and accessible & quality public spaces for walking and cycling. The street also has ample street furniture for shoppers to sit and relax. The street has retained the old & existing trees on the stretch and also added more green canopy along the stretch.
Municipal Commissioner of Ahmedabad, Vijay Nehra, on his official twitter account, stated that "HappyStreet project of @AmdavadAMC is aimed at making eating out a pleasant & memorable experience. It's also about designing streets for all & making walkable Amdavad".
The street also reflects Ahmedabad's UNSECO world heritage city status in its design. Ahmedabad is the first city in India to be Inscribed in UNESCO's World Heritage City list of 2017. It has a whole patch of heritage walls which are constructed using Jaipur rocks giving a feel of the old city of Ahmedabad and its much famed Darwajas.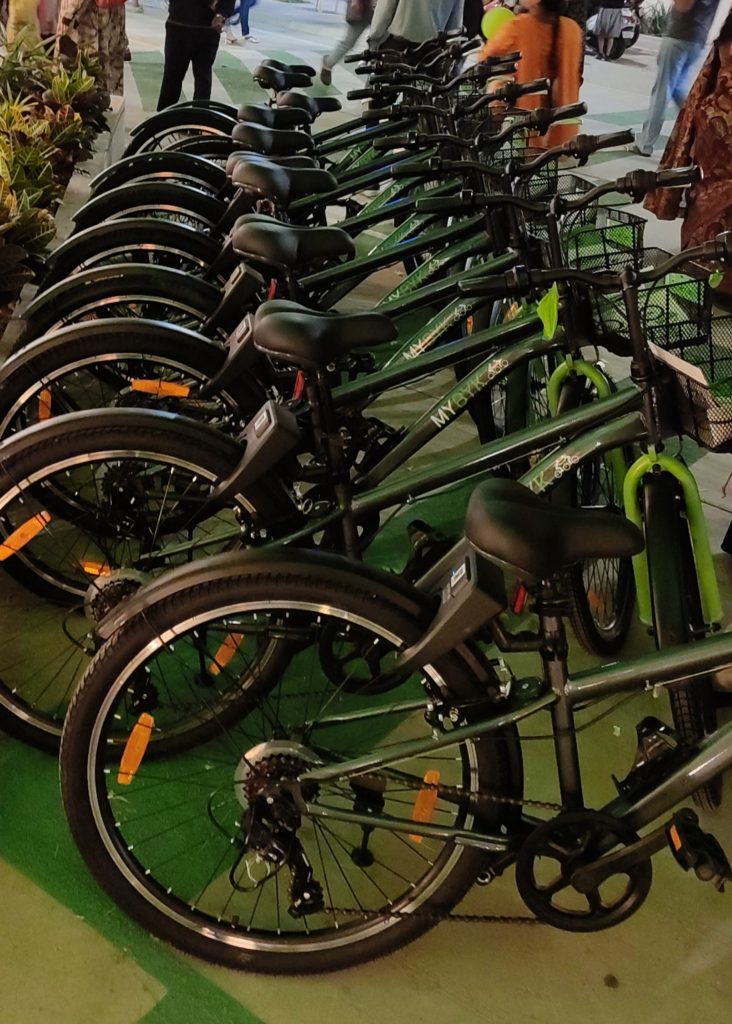 The new design has better-walking facilities and it also has a dedicated AmdaBike, a public bike share station, where users can avail the MyByk cycles by using a mobile application.
The biggest eyesore remains parked vehicles on the stretch. AMC has allocated paid parking spaces on the stretch where users have to pay depending on the number of hours the vehicle is parked on the stretch. Parking rate differs in morning and evening hours.
Ideally, AMC should make it completely car-free zone to really retain its identity and purpose of making streets for all.
The revamped happy street is open for public
This new approach to street design, based on people and place, demonstrates the possible transformation of existing streets into great urban places. Ideally, all streets should be Happy Street Ahmedabad.