automobile industry in india needs a green makeover in covid19
Covid-19 pandemic in India, like everywhere else, has adversely impacted the Indian economy across sectors. Most affected sectors include the automobile industry, aviation, retail (including tourism and services) and construction and real estate sector, among others.
A Business case
The automobile industry, in particular, has been the most adversely impacted. The industry contributes approximately 7.5 per cent of the nation's GDP and a whopping 50 per cent of manufacturing GDP with a large economic multiplier impact. It is, directly and indirectly, responsible for millions of jobs while serving as a barometer for the country's overall economic growth. It is estimated that a prolonged slump in the auto industry can lead to serious industry-wide repercussions.
The slow-down in the automobile sector due to the Covid-19 is now a prolonged one with an accelerated and continuous decline in production in absence of demand and existing inventory piling up with no sign of immediate relief in sight.
The global green context for the automobile sector
Globally, Corporate Average Fuel Efficiency/Economy Regulations (CAFÉ) has been adopted by countries like the US, EU and South Korea to reduce their carbon footprint by reducing CO2 emissions and petroleum consumption. India has however been trying to do catch-up, given its vast population of 1.4 billion, high-cost sensitivity, unorganized urbanization and lower-income.
Given these unique and differentiated circumstances, India needs its own sustainable and affordable mobility approaches such as CNG, HEVs, EV's and biofuels while striking a balance between automobile industry growth, environmental impact and employment opportunities to address the unique concerns that it has. (Approach for CO2 Reduction in India's Automotive Sector, November 2019, SAE International).
Covid-19 recovery plan for the auto industry
Indian Government has already announced a national economic recovery plan with a USD 270 billion accounting for 10 per cent of national GDP and aimed at supporting industries and sectors that have been affected the most through their supply chain partners. It is hoped that the Government may, going forward, announce another set of economic measures aimed to support the automotive sector due to the kind of hit the sector has received during the ongoing crisis.
A Potential conditional case for economic stimulus
It is being estimated that the Indian Government can potentially come out with an automotive sector economic package after assessing the extent and scale of loss and/or damage.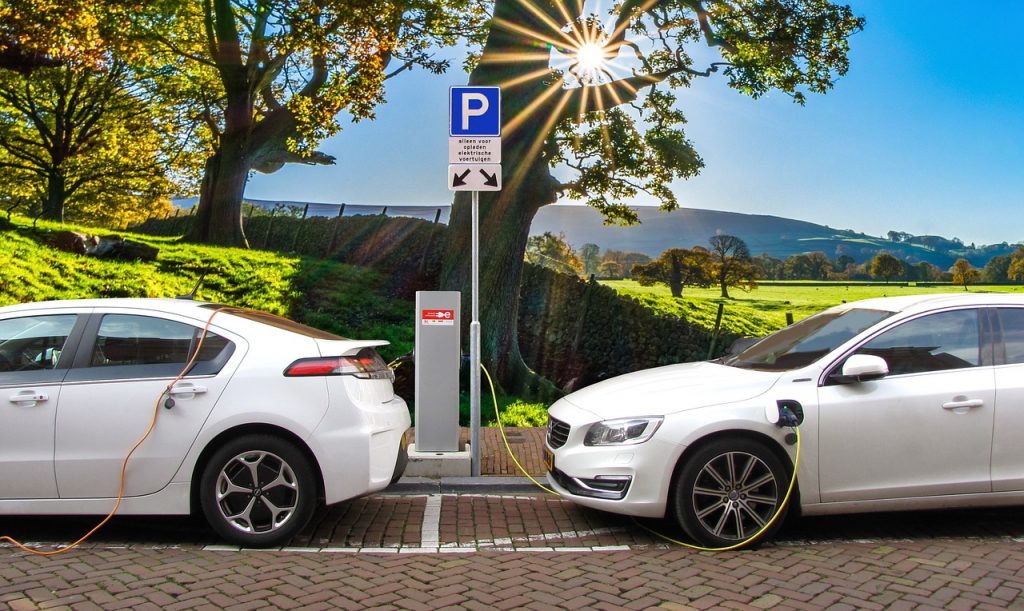 Given the automotive sector and its overall contribution to CO2, a potential economic package could be a mutually agreeable and verifiable embedding achievement of concrete emissions plans. Some climate-linked drivers for an economic package for the automotive sector may include the following:
A time-bound transition to an e-mobility plan already announced by the Indian government. A policy on e-mobility was announced in 2017 with the intention to go up to 100 per cent e-mobility route by 2030. The policy has partially seen the uptake by the sector and this part can be set as one of the necessary conditions. National Electric Mobility Mission Plan, 2020 targets deployment of up to 7 million hybrid and electric vehicles (EVs) in India by 2020. Even the newly announced budget (2019-2020) puts an impetus on EV adoption, seeking requisite support of the automotive industry in plugging the production gap in a time-bound transition.
The use of BS-VI (equivalent to Euro VI) clean fuel came into force in India since April 1, 2020, and can be leveraged as a well-timed mechanism and gets linked as one of the conditions for a potential automotive sector economic package. BS-VI can go a long way in reducing NOx emissions by 25 per cent in petrol and 43 per cent in diesel vehicles, on average. BS-VI regulation contains specifications for reference and commercial gasoline and diesel fuels. From an emissions and air quality perspective, the most important parameter defined in the fuel quality specifications is the maximum sulfur content of gasoline and diesel fuels. In both cases, sulfur content is limited to a maximum of 10 ppm in BS-VI regulation, which matches global best practices. Low sulfur fuels enable the use of advanced after treatment control technologies, which greatly reduce emission rates of pollutants that have a significant human health burden, such as particulate matter (PM) and nitrogen oxides (NOX).
The adoption of Corporate Average Fuel Economy( CAFÉ) standards, aimed at lowering fuel consumption (or improving fuel efficiency) of vehicles by lowering carbon dioxide (CO2) emissions, thus serving the twin purposes of reducing dependence on oil for fuel and controlling pollution.
National Policy on Biofuel, 2018, is aimed at achieving the target of achieving 20 per cent blending of biofuels with fossil-based fuels by 2030, needs a quick uptake. The Biofuel Policy helps in regulating the biofuels production and their marketing including mandatory blending of ethanol with gasoline, diesel with biodiesel, for the future clean energy vision, and incentivizing bio-based products/fuels. In addition, the participation of both federal and state governments for clean energy initiatives, capital investments and tax credits often create barriers in policy implementation and therefore need resolution.
More financial resources for automobile research and development activities focused on cutting emissions and generating more green automotive jobs.
Time to green the automobile industry
Indian automobile industry, directly or indirectly, is responsible for millions of jobs and needs Government's support. The current push towards electric vehicles, biofuels, stricter pollution control measures etc, is a welcome step; this should however not happen at the cost of our environment gains obtained during the Covid-19 pandemic with reduced activities. Government help for the sector should come in form of a special automobile industry economic recovery package that includes conditions for greening the industry.